The pioneers
Our managing directors Mr Alexander von Bülow and Mr Kurt-Jürgen Anbuhl are the strategists behind the company's future, and take responsibility for formulating the goals of our work. This is manifested in our guiding principle, to create the best and most beautiful doors with all our efforts. And of course, to convince owners that a house will profit perpetually from Brüchert + Kärner's "Beautiful Doors".
The voices on the phone
When the phone rings in Hamburg, one of these staff members is answering. They are the key to internal duties, handling incoming orders passed on from our retailers. Expert knowledge and extensive experience is a pre-requisite, since special requests from customers are as usual to us as daily business.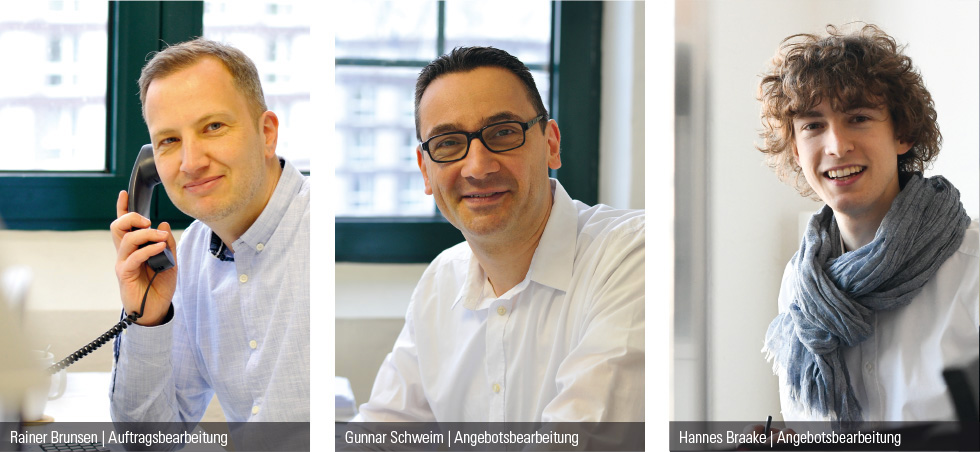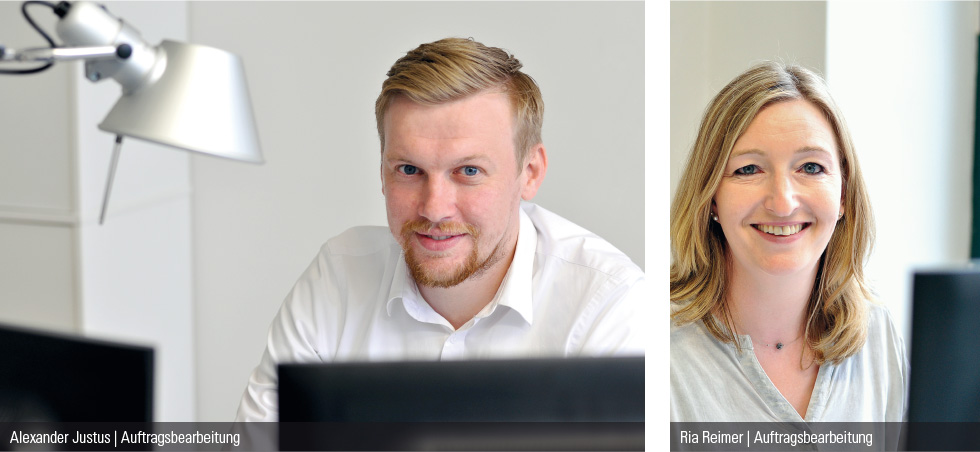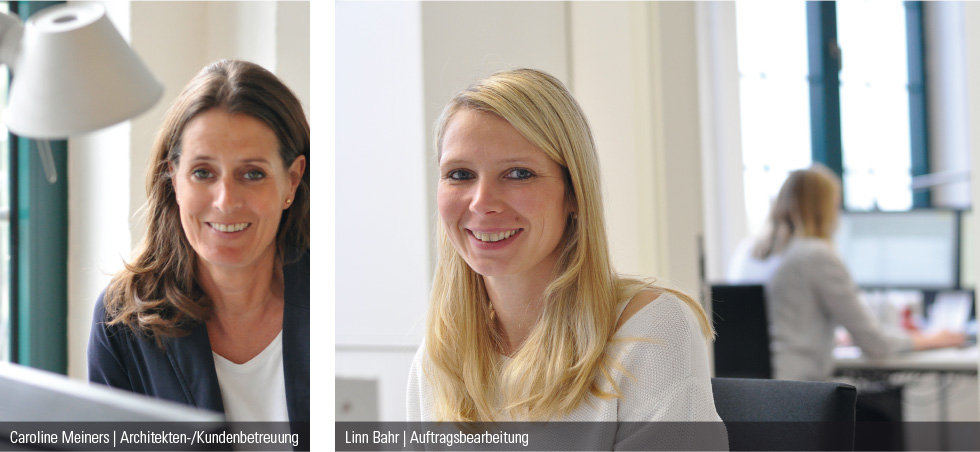 The people behind the scenes
Our two production managers are there to guarantee that "Beautiful Doors" is no empty promise. They bear responsibility for the perfect interaction of technology and artisinal know-how. Furthermore, their creative innovations are called upon for the conception of new model series.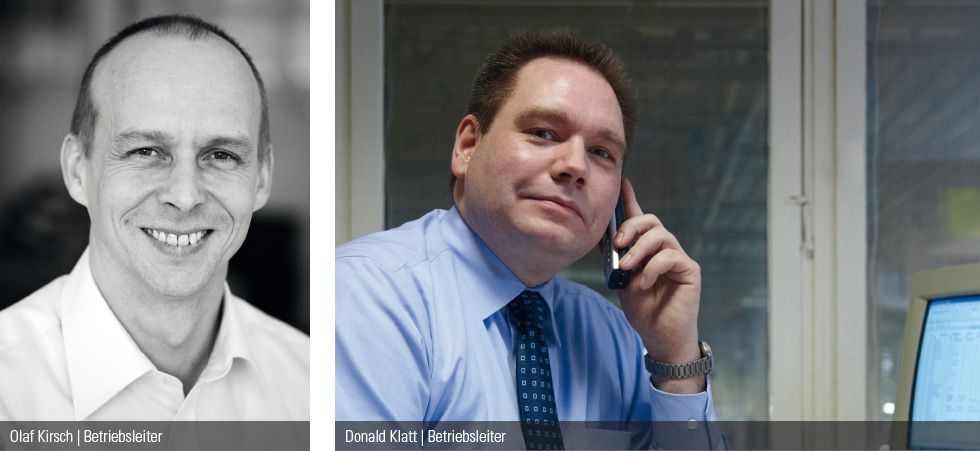 The creative heads
Marketing and advertising are in female hands here, reflecting the statistics that women are the key deciders for interior design, and doors are indeed one of the first furniture elements to be chosen. The creative working processes of this department range from the designing of the doors, layouting of brochures and internet pages, to the company representation at trade fairs.